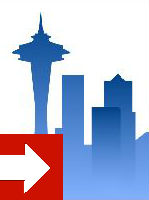 Skyline-daily
Skyline-daily is the Skyline development release. It is updated more frequently and receives less testing than the public release.
We thank your for your interest in helping test the latest Skyline features as they are implemented. By installing this release, you are indicating your willingness to be more involved in the Skyline development process. You will get new features before your colleagues using the public release of Skyline, but you may also encounter some issues caused during the development cycle. You are expected to take the time to report these issues as thoroughly as possible, and periodically to give feedback that may help us improve Skyline for the entire proteomics community. You are also expected to be patient while issues are fixed.
Learn more about finding and reporting software issues.
Please review the license terms before registering for Skyline-daily. If you accept the terms of the agreement, click Agree & Register to continue. You must accept the agreement to install Skyline-daily.